PGA Professionals & Golf Instruction
The PGA Professional staff at Red Run Golf Club are dedicated to providing an enjoyable and exciting learning environment for golfers of all ages and skill levels. Our team of expert instructors and certified fitters will use state of the art technology including TrackMan 4 Golf Radar and V1 video analysis to ensure the finest instruction for every student. Whether your goals are to learn the game, lower your scores, win club events or just play better golf, our highly trained PGA Professional staff are excited to help you along the way.
Our PGA Golf Professionals offer individual and group lessons to all members.
Wally Sierakowski, PGA Head Golf Professional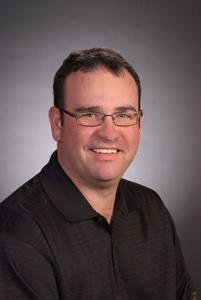 During his time at Red Run, Wally has become a leader among Michigan's golf professionals. A superb club professional, Wally is equally adept at all of the responsibilities attached to the position. He is an expert merchandiser and his leadership role at both the club and state levels is unquestioned.
In 2013, Wally was selected to receive the Bill Strasbaugh Award, the most prestigious honor a club professional can be given. The Strasbaugh Award is based on significant contributions to fellow PGA members and the profession. It recognized the honoree as possessing "overall integrity and recognition as a person of outstanding character," and somebody who furthers the values that are representative of the PGA of America. Wally has been a supporter of community and charitable activities, especially in support of the military. In 2012, he was the recipient of the Michigan Section PGA Patriot Award for his contribution to programs and events which support the Armed Forces and veterans. These are honors not lightly given or lightly taken, and Wally has demonstrated his worthiness time and again.
Steve Naelon, PGA Assistant Golf Professional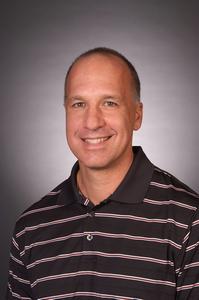 Steve's passion for the game of golf is only exceeded by his excitement to teach the game to players of all ages and skill level. Whether working with a new player, mid-level or an experienced player, Steve will clearly lay out the steps necessary for each to reach their highest potential. For over 30 years Steve has been trained by and worked with some of the most prominent golf instructors from around the country including two Hall of Fame golf instructors. The use of video analysis and practice drills while creating a sincere relationship with each student will only enhance your learning experience.
Fundamentals begin with the word "fun" and mixing fundamentals with the enjoyment of the game will certainly bring out the best in any player. It has been said that a good golf swing is one that a player can repeat with positive results. Steve will find out what works best for each individual student and focus on what will make each student the most efficient player they can be in a simple and fun manner. Everyone can become the best player they can be tomorrow by starting today!
Cody Haughton, PGA Assistant Golf Professional
Cody is very passionate about golf instruction and the overall game of golf. His goal is to enhance all students playing ability and overall enjoyment of the game by teaching each golfer fundamentals that will best fit their athletic ability and flexibility. He believes that every golfer has the ability to improve on the course, whether that is putting, short game, full swing or course management.
His philosophy caters around the student's learning style. The goal of each lesson is to have the student best learn how to use their body and the club in the golf swing in order to achieve better, consistent results. Through the use of video analysis, drills and teaching aids, his students learn how to achieve better results with more confidence. Each lesson, he interacts with his students to get a better understanding of their style and personality, while having them get comfortable with him.
Austin Mercer, PGA Assistant Golf Professional
Austin discovered his passion for the game of golf while growing up in northern Michigan and experiencing the frustration and difficulty of learning the game. It did not take long for Austin to realize there was no easy path to improve, and through years of trial and error he found what it takes to become a highly skilled player. Austin's experiences have shaped his beliefs and allows him to convey his excitement in the manner in which helps his students.
In this day and age the amount of information available through the internet and social media is amazing, but if misinterpreted, this can have serious negative effects on players of all skill levels. Austin believes through simplicity and sound fundamentals that any player can make the necessary small adjustments to reach their greatest potential. Austin's goals are to make the game easier to understand and to give players the tools to understand cause and effect of the swing when they are not on the lesson tee.